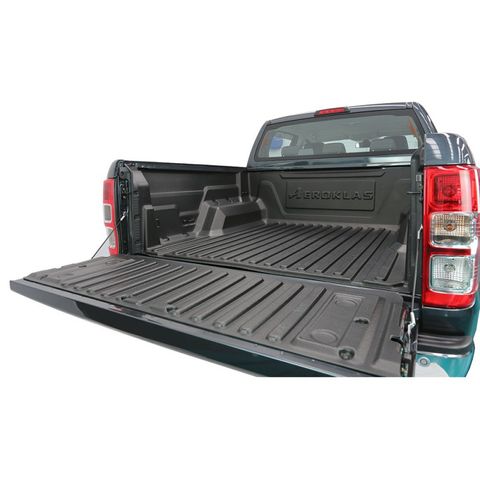 Mazda BT50 2011-2020 UR Liner (OR Tailgate)
Stock Code:
.301138300072-MAZ
Price:
$570.85 (Incl. GST)
Stock Level:
Low Stock - Please call us
Description
UNDER RAIL LINER (OVER RAIL TAILGATE) FOR MAZDA BT50 2011+ DOUBLE CAB UTE
This is an under rail liner with an over rail tailgate liner, giving you the best of both worlds. This liner also includes a fitting kit that retains the use of all six factory tie down points. Aeroklas Ute bed liners give years of protection for your Ute tray. They are precision moulded to the contours of your Ute bed for a secure anti slip fit. To secure your load the liners also have a skid reduction layer combined with tie down hooks as standard. Aeroklas liners are made from a highly durable High-Density polyethylene that prevents scratches and dents and also makes them highly resistant to most common chemicals including oil, petrol and battery acid. The liners are extremely robust but flexible and will not chip or crack. Aeroklas liners really are the toughest in the business.

FEATURES AND BENEFITS:
• No drilling required for installation
• Light weight and durable
• Made from highly durable High-density polyethylene
• Durable, flexible and will not chip or crack
• Long lasting with UV protection
• Tail gate area is rubber sealed to reduce friction
• Environmentally friendly material

One Year Warranty

We recommend Under Rail liners for use with hard lids and Ute canopies. For usage with an open tray top or vinyl Tonneau Cover we recommend an Over Rail design giving the upper edge of your Ute tray further protection.

FITTING charge of $55.00 at our Auckland warehouse applies to this product.