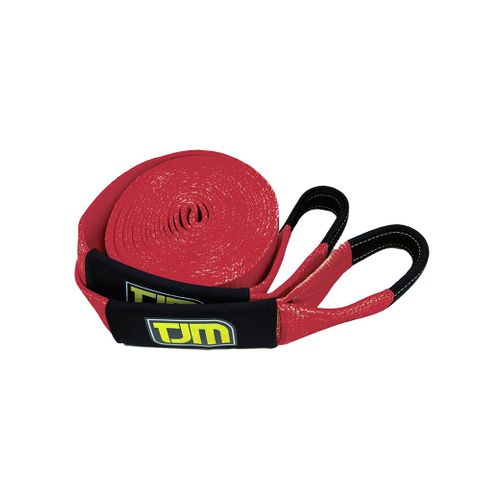 TJM Snatch Strap 15000kg
Regular Price:
$194.93 (Incl. GST)
Price:
$161.00 (Incl. GST)
Stock Level:
Low Stock - Please call us
Description
TJM Red Snatch Strap 15,000 kg.

TJM snatch straps are a vital part of any 4WD recovery kit. Featuring reinforced eyelets on both ends and dual neoprene protective sleeves. This snatch strap is suitable for most 4WDs. The combination of vehicle-pull and the tension in the strap creates a "snatching" effect that can pull your vehicle free from being bogged or when it is unable to move using its own power. It is recommended that the minimum breaking strength of the strap should be between two to three times your vehicles GVM (gross vehicle mass). Each strap is clearly marked with operator warnings, Australian Standards ratings, and serial numbered for quality control.