Home

/

Decked Cross Box Narrow Drawer Tool Box Blue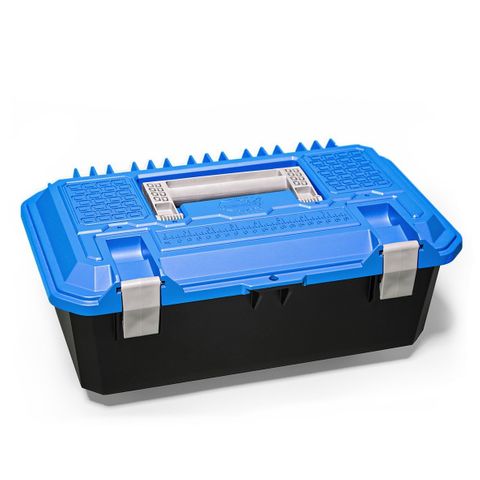 Decked Cross Box Narrow Drawer Tool Box Blue
Price:
$112.13 (Incl. GST)
Description
The Crossbox is an integrated, modular storage toolbox designed to complement the functional organisation of DECKED drawers. It nests perfectly in ute system drawers. The Crossbox is designed to fit crosswise in wide full-size and midsize drawers and lengthwise in narrow midsize drawers.

This fully featured toolbox is a smaller sibling to the wildly popular D-Box, one of the brand's best-selling components. Fitted with an EPDM lid gasket for weatherproof storage, the Crossbox features an easy carry handle, a removable small tool and parts organizer tray, and multiple grip points for easy retrieval from system drawers. Made from recycled and virgin polypropylene, the Crossbox box is rugged, durable and meant to take a beating.

As with all of DECKED's products the Crossbox is manufactured in Ohio, USA by its dedicated team of injection molders.

DIMENSIONS:
• 44.45 cm x 27.3 cm x 19.68 cm
• 11 ltr capacity
• 18 kg weight limit

INCLUDES:
Removable small parts and tool tray
Easy locking latches
Lockable to keep contents secure
Ergonomic carry handle
Grip points located on ends for easy retrieval from drawers
Integrated lid ruler
Ruler and Common Bolt/Bit Guide

The toolbox was designed to carry a weight of 20 kg, and drop testing analysis was carried out to show it would survive a drop test from a normal carrying height or from the height of an open tailgate on a ute. 20 kg is the max weight one should carry, but only for shorter distances while using both hands (using our grip locations) with the toolbox close to one's chest as one would carry a heavy box. To sum things up, this toolbox is capable of carry loads greater than one should carry on a regular basis.